When you are just starting with beekeeping, you would want to have a reference or an idea on how you can begin. Books are a great way to get the information that you may need. Some books contain a step by step instruction on how you can build your 'bee hotel'. There are also those who will talk about the history of beekeeping and the anatomy of bees. A lot of information is needed when you are just starting. In this article, you will learn the best beekeeping books for beginners. 
Beekeeping for Dummies 4th Edition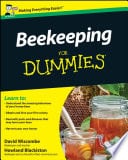 This title is the number one go-to book that beginners read. Howland Blackiston wrote Beekeeping for Dummies, 4th Edition. This book is great for those who are planning to start beekeeping in their backyards.
This book is excellent for beginners, but it is also open to people with a higher skill level. The great thing about this book is that it has pictures and has a descriptive guide. It will help you learn how to build and maintain your beehives as well as handling all phases of honey production.
There are 480 pages on this book, and it uses a simple language that every beginner can understand. By the time you finish this book, you will know how to keep bees on a small urban rooftop or in a large country yard. You will also learn how to assemble your beehives and harvest and sell your honey. 
Beginning Beekeeping: Everything You Need to Make Your Hive Thrive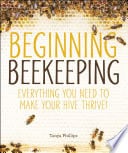 Tanya Philips is the author of this great book. Here she shares her own experiences when it comes to beekeeping. This book has 192 pages and contains more than 100 colored pictures for the readers to understand the process better. 
Beginning Beekeeping: Everything You Need to Make Your Hive Thrive will teach you from how the hives work and how to manage depending on the season. For those who are just starting, this book will help you quickly become an expert. 
Every detail in this book are well researched, detailed, and well laid out. The best thing about this book is that it does not only teach you the ins and outs of beekeeping, but it will also show you how to love bees.
Beekeeper's Bible
This book is a fundamental guide to the essential basics of beekeeping. This serves as an almanac for those who are just beginning their journey. Richard Jones covers everything from history to managing bees. 
This book is a part handbook, part cookbook, and part bee's history. It provides excellent ideas on how to use beeswax and honey. There are detailed instructions on making furniture, polish, candles, and beauty products, which will be useful if you are planning to have your own business.
Knowing the history of what you are doing is an essential factor. This is why Beekeeper's Bible is such a fantastic book for beginners. It has in-depth details about beekeeping, such as old traditions. 
This book contains fully illustrated photography on different how-to's, which can help a person who is just starting with their beekeeping hobby or career.
Honeybee Democracy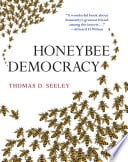 Swarms are hard to handle, which is why Thomas D. Seeley wrote this book. It explains the fantastic world of bees and how they make decisions with each other. The author focuses on how the bees behave and how honeybees behave in their daily lives. 
In his book, he mentioned that "Honeybees also provide us with another great gift, one that feeds our brains other than our bellies. For the inside of each beehive is an exemplar of a bee community member succeeds in working together to achieve shared goals." 
Thomas is a world-renowned animal behaviorist who revealed that bees could teach us about collective wisdom and effective decision making. This book will help you with the right placement of your beehives in your backyard or your bee farm.
This book concluded that what works with bees also work well with people. Some examples are shared interest and mutual respect, a leader's influence should be minimized, and the majority should be counted on for a dependable solution.
The ABC & XYZ of Bee Culture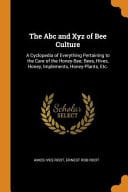 Sharon Garceau wrote this 41st edition which has been completely rewritten and updated with new information. This book has more than 900 pages and has plentiful photographs to help you with your beekeeping journey. 
Some of the photographs are black and white because of the historical topics and events that were portrayed in the book. This book is excellent for beginners and experts. It is the encyclopedia of beekeepers where they can find all the information they need. 
The ABC & XYZ of Bee Culture is an excellent reference for beekeeping. However, this is a suitable "how-to" book for new beekeepers. This is the type of book that you can use throughout your beekeeping journey. It consists of a lot of information that you will need, whether you are already an expert or not.  
The Practical Beekeeper: Beekeeping Naturally
This book was written by Michael Bush, who wanted to include natural and practical systems in beekeeping. The Practical Beekeeper: Beekeeping Naturally focuses on reducing your work in beekeeping. The book has straightforward information, and many ideas are different from standard textbooks.
Michael Bush focuses on how simple it can be to go natural and how it can benefit the bees. It also shows how to prevent pests with possible treatments to prevent your bees from dying. This book is tailored to answer any questions that you may have about beekeeping whether you are a beginner or an amateur. 
It is divided into three volumes. However, this edition has all three, which are Beginning, Intermediate, and Advanced. This may not be the most popular book in the market, but every technique that is taught in this book is simplified and well adjusted for beginners.
The Bees in Your Backyard: A Guide to North America's Bees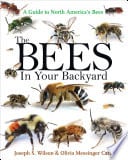 Joseph S. Wilson wrote this book to focus on the different kinds of bees that you may have in your backyard or your bee farm. It consists of roughly 4,000 different bee species found in the United States and Canada.
This is another book that is ideal for amateurs and experts. In this book, it describes the natural history of bees, which includes how they gather their food, role as pollinators, and how you can attract them to your backyard. 
It offers helpful tips and pointers on how to identify the type of bees that you may have in your backyard. It also includes a full chapter where there is a guide on how to attract bees. This book provides detailed insight into the bee family and their genes.
When you have finished reading this book, you will be more familiar with the bees that you are taking care of. It is easier to understand their characteristics, knowing where they came from, and what is their daily routine. 
Build Your Own Beekeeping Equipment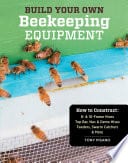 This book was written by Tony Pisano, who focuses on the equipment that you are going to use in beekeeping. Instead of buying this equipment, where it can be costly, this book will teach you how to do it on your own. 
Tony illustrated step by step instructions on how to make your equipment. There are about 35 projects that you can create using your hand tools at home. The main idea of this book is to make it easy for beginners to do a little woodworking with just a table saw as their essential tool. 
You can find plans on this book from ten frame hives to the top bar hive. It also provides instructions on how you can make your hive feeder and swarm catchers. This book will also help you learn to craft equipment that is tailored to fit any weather conditions.
By learning just a few tricks that this book will provide, you can save a lot of money which can help jump start your beekeeping journey. 
Natural Beekeeping: Organic Approaches to Modern Apiculture, 2nd Edition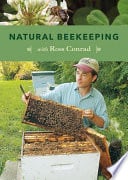 Ross Conrad has put together a fantastic 304 pages of information for all beekeepers. This book is focused on the personal experiences of the author. This book covers the basics of bee biology and anatomy, urban keeping, and parasitic mite control.
Natural Beekeeping has been revised and equipped with the latest information on beekeeping. A new chapter is added to this edition that provides advice and information on how you can sell a wide range of hive products. 
The author also highlights the 'do not harm' strategies for keeping bees healthy and productive in non-toxic methods. With the recent drop in the number of bees, this book will help you raise that population once again. Conrad believes in using natural alternatives to keep the bees healthy throughout their lives. 
The Bee Book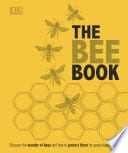 This book consists of step by step process on how to get started with beekeeping. The authors, Fergus Chadwick, Emma Tennant, Bill Fitzmaurice, Steve Alton and Judy Earl provides a thorough explanation of what a bee is, what plants should you get to attract bees, and how to make money using bee products. 
There are helpful diagrams and photos in a step by step sequence of beekeeping methods for you to create your colony, collect a swarm, and deal with diseases. The Bee Book also provides a guide on how you make your own 'bee hotel.'
The book is very straightforward and easy to understand. It instructs you on how you can precisely harvest your beeswax, honey, and propolis. There are about 38 recipes that you can follow, such as making candles, beauty treatments, and home remedies.
Conclusion
To summarize, there are a lot of things that you would need to know about starting your beekeeping journey. Books are the best reference that you can have. It can teach you how to keep bees healthy, how you can profit with bee products, and how you can make your equipment to save money. When it comes to something that you are just starting with, books will always be your best friend!